Integrated Management System
To establish or enhance your digital management system, our experts in sustainability, quality and environmental management provide tailored solutions that cater to your company's needs. Together with our software partners, we deliver a unique customer experience, whether you are looking for support with an individual management system or you would like to set up an Integrated Management System (IMS).
An IMS combines several management systems in one unified framework and facilitates the implementation of end‑to‑end processes, which enables you to drive value by promoting synergies and bundling resources.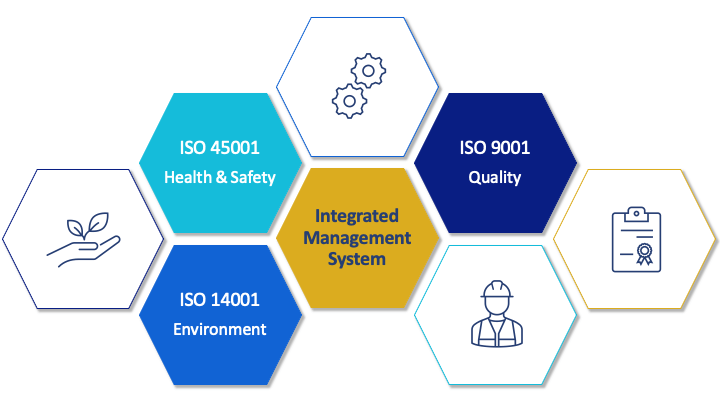 Our IPMA® certified project managers can both lead projects according to pre‑defined scope, schedule, and budget, and support your project managers to reach their goals. Furthermore, we are experienced in implementing various project management tools and processes. We help you establish a strong project management culture in your company by finding the solution that best fits your needs and expectations.
The introduction and roll‑out of new tools and processes require systematic user training. Our qualified trainers develop the skills and increase the knowledge of your users dynamically and effectively. We structure your individual training requirements and all contents together with you to optimize them for all your users.
For long‑term success and sustainable excellence of both experienced and new users, we recommend including e‑learnings as part of your training concept. We offer the production of tailored how‑to‑videos or interactive manuals to maximize the added value for your company by maintaining a high level of expertise with your users.